Regular price
Sale price
$60.00 USD
Unit price
per
Sale
Sold out
* Please read the information on this page including the disclaimer and the "no refund" policy.  In the required field below type your full name and date.   
My typed name above indicates that I have read and understand the disclaimer and the refund policy, that all sales are final and I wish to proceed and am authorizing the processing of my credit card for the order that I am placing, which Includes additional shipping fees for international orders. 
Biofield Resonance Technology
Every day the human body is exposed to EMF-emitting devices such as cell phones, microwaves, computers, laptops, tablets, routers, gaming consoles, smart TVs, smart meters, radios and any electronic device that sends and receives data.

These electromagnetic pollutants can cause a variety of serious health problems and negative stressors to the body which include: DNA damage, an increased risk of cancer, loss of fertility, effects on brain function, metabolic changes, disruption of the immune system, and thermodynamic changes in the body.

The EMF Shield is designed to assist the body in offsetting the negative effects of EMF exposure from non-ionizing electromagnetic radiation. It assists with:

Offsetting Non-Ionizing EMF Radiation

Offsetting Phantom Phone Vibration

Harmonizing the Body

Improving Body Circulation
Nature's Frequencies Energetic Health & Wellness Technology products are designed to recharge, balance and restore your body's natural energy flow to help your body achieve optimal health and wellness naturally and energetically. 

View full details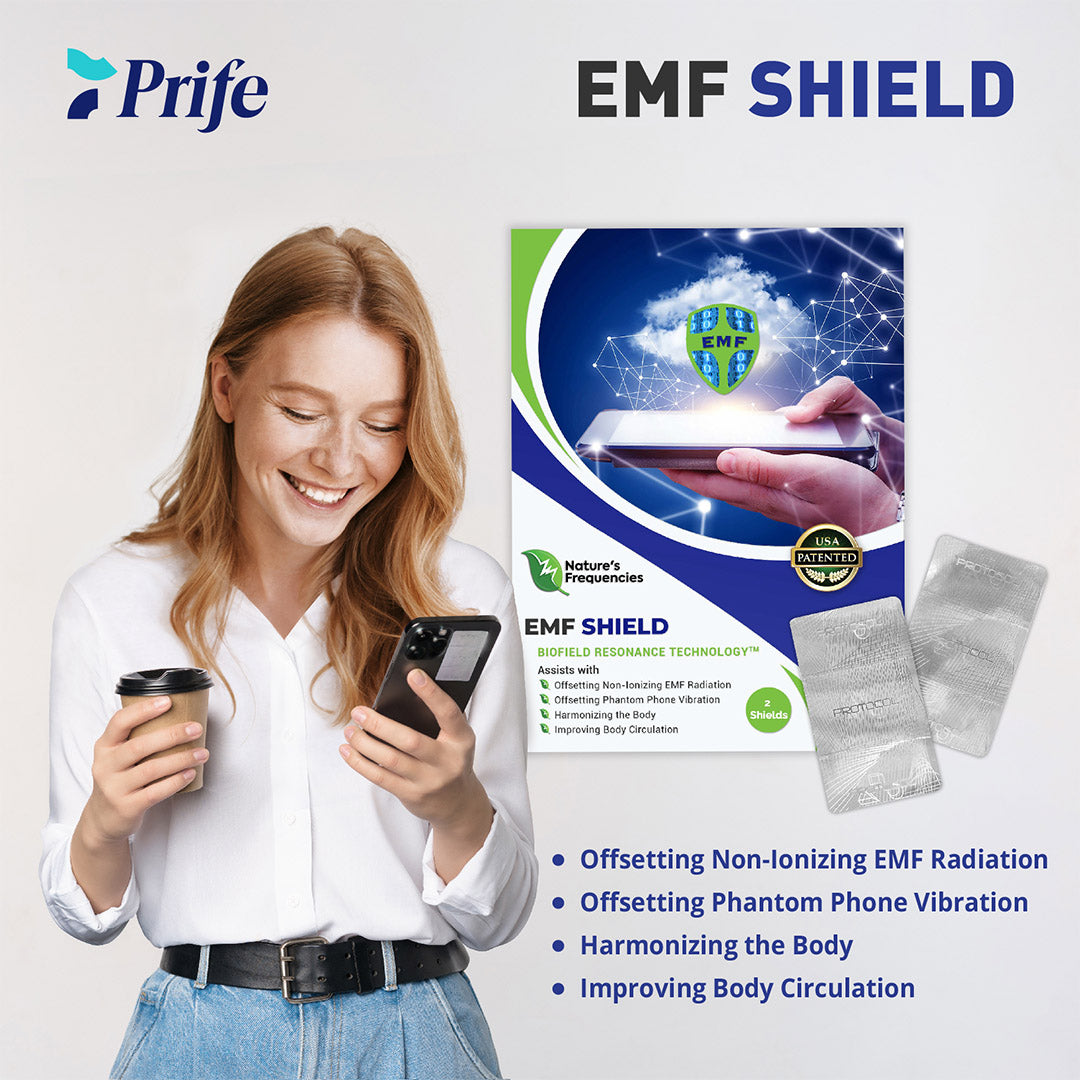 This device is not considered medical treatment.  Please speak to your sponsor/distributor for additional instructions on protocols for using the device.   As always, if you have concerns about using this device related to your personal health, it is important that you speak to your primary care physician about your concerns.
I have been informed of the refund/cancellation policy; that there are no refunds, all sales are final,  and I read the above disclaimer and wish to proceed with my order by authorizing payment processing for my orderIf you agree with the above statement, you must write "agree" and then write your full name in the required field below, in order to continue to checkout.  
Typically orders are placed through the company back office, however as the company continues to struggle with processing PayPal credit card payments, this website has been made available for you to place orders.  To place an order through our website, we must then transfer a pin to you or your sponsor, which then creates your order.  To avoid issues, Pins will be transferred after maintenance and commissions have ran.